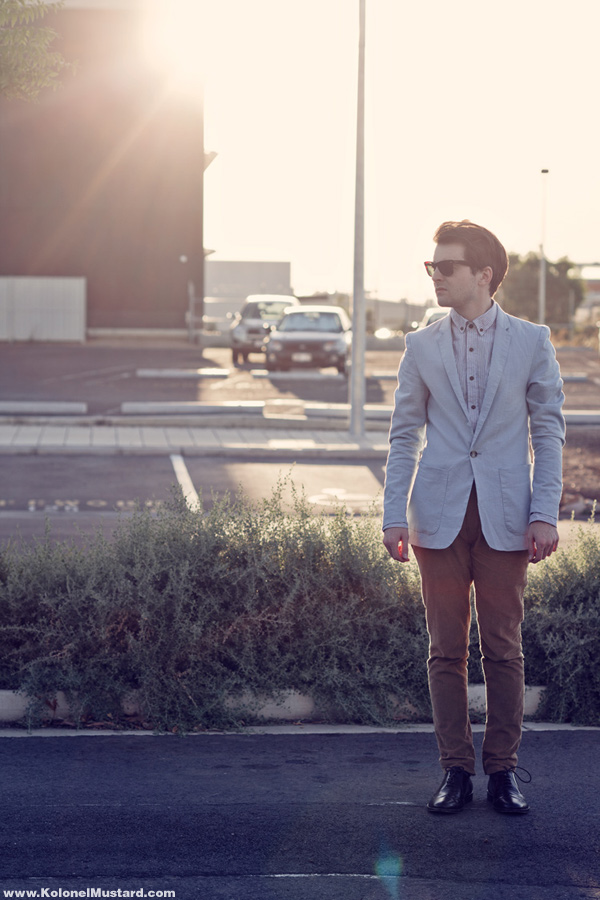 I think every now and then you come across a item of clothing…you walk up to it in the store…you look at it…..try it on even, but your mind is unsure, there is something in the back of your mind that is either saying…Doooooo it! or more on a more negative side..Dont Dooooo it!
I sometimes suffer from that….but sometimes you just have to go with your gut and get it…
This was that type of scenario with this jacket. I wandered into General Pants Co. and saw the awesome looking We Rob Banks linen blazer (you can buy it here) It has an amazing fit, Working Cuffs and patch pockets (which I love btw) they have used a lovely powder blue linen too, now as I'm writing this its 32 degrees here….so light weight stuff here in Aus is awesome!
I wore it in these photos with A shirt from Topman, cord pants and shoes from Asos, glasses from Rayban