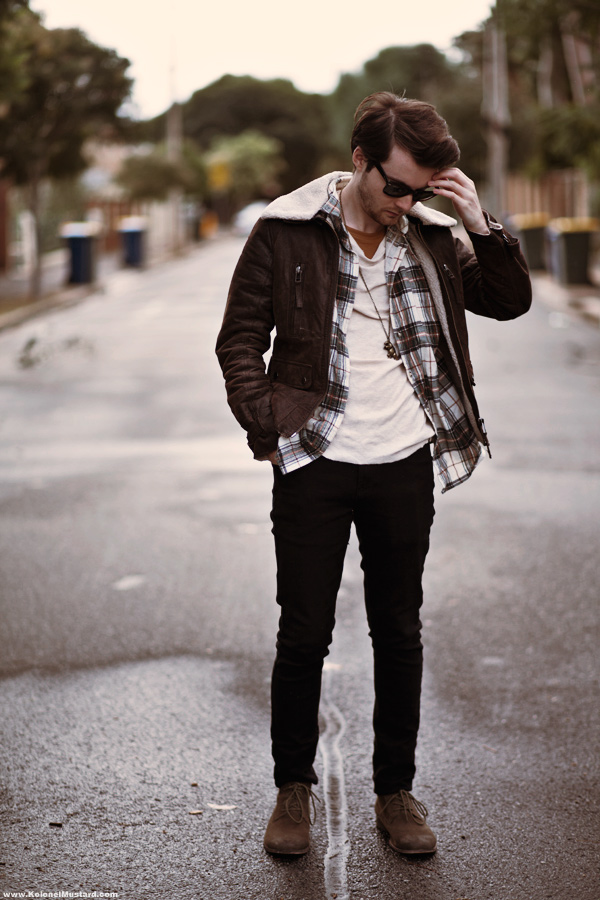 Firefly was a great show….
That had nothing to do with menswear blogging…but its true…its one of my favourite shows. That aside, on to this new post!
Since we are coming into winter now, its time to start messing around with some fun layering, the easiest most simple way to layer some items is a t-shirt and button up…it always looks good! (well…normally it looks good) then ill tend to throw a large cardigan over or a jacket. Again…if you keep them within the same colour palette you cant really go wrong.
The pendant I found on Asos, now…as you are aware..I very rarely wear accessories but this was of a fighting bear if you look here its a similar symbol to my last names clan emblem….so I though…why not! I almost never wear it…but it does go with some things.
Here I'm wearing a leather bomber by Topman (bought on eBay) flannel shirt from an Op-shop, long sleeve t-shirt from Topman, camel crew neck t-shirt from American Apparel and skinny jeans from Lost Highway.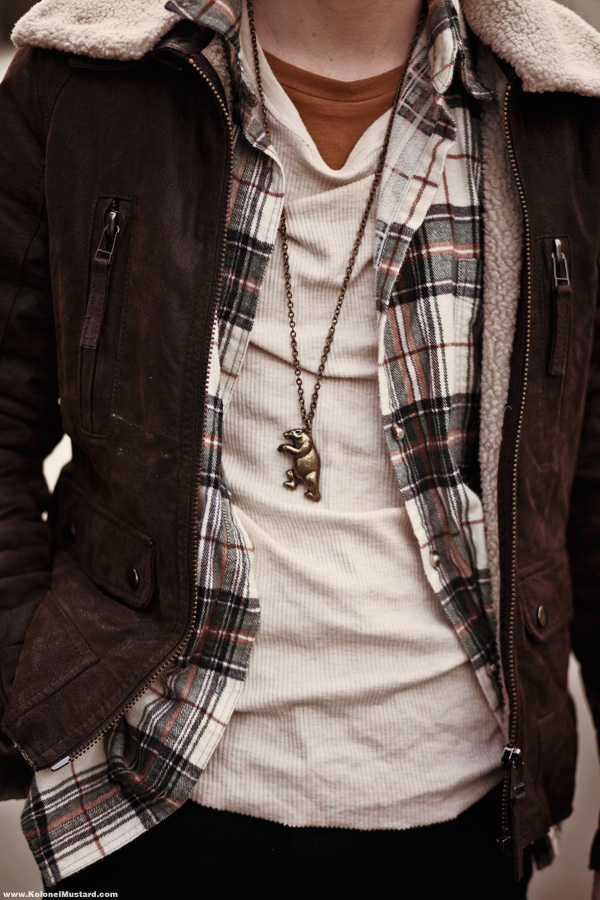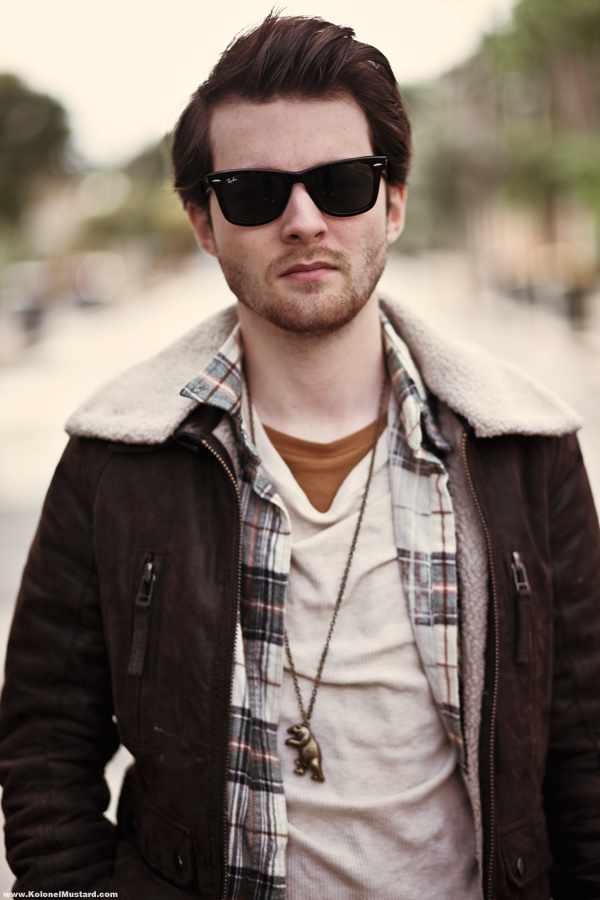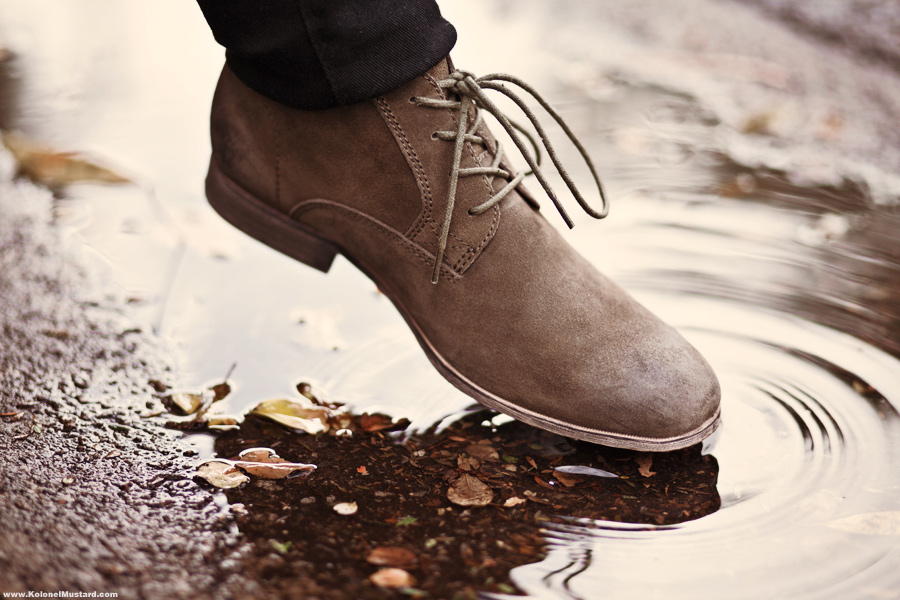 Water destroys suede…so I promise I didn't go splashing around in the puddles