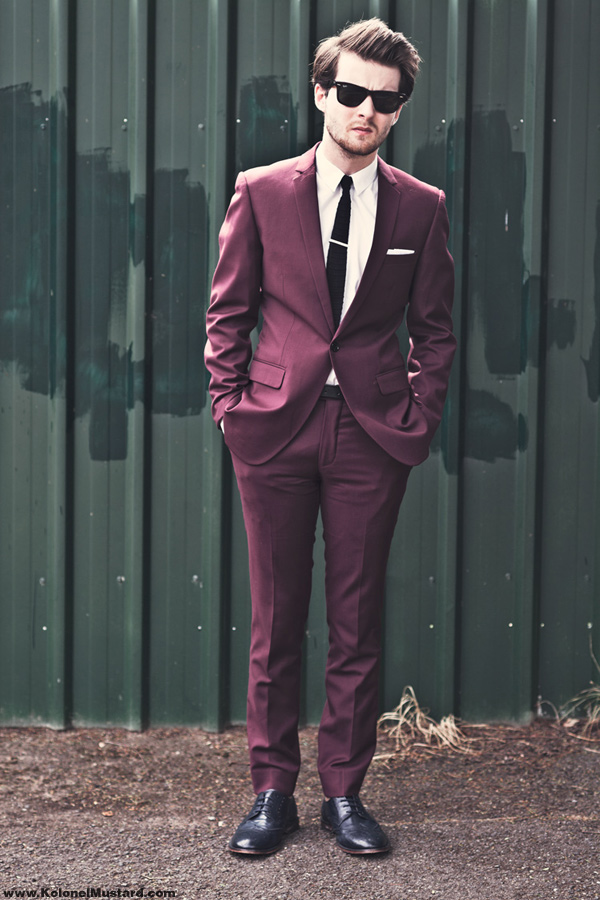 Burgundy or wine? I'm never quite sure….
So..you have seen this suit before..this is the same item, just me wearing it more 60′s..ish.. Madmen season 5 has started, and with it my passion for amazing suiting…I love dressing like this at any occasion, sure sure it might be way over-dressed for regular Adelaidean society… and its never my intention to be one of these but its more of a personal passion of mine :).
I wont talk about this suit again…you are probably sick of me talking about suits…Ill talk about the new shoes I bought the other day though…scroll down and find out
Here I wore a Burgundy suit, white shirt and black knitted tie by Jack London. Navy brogues by Asos.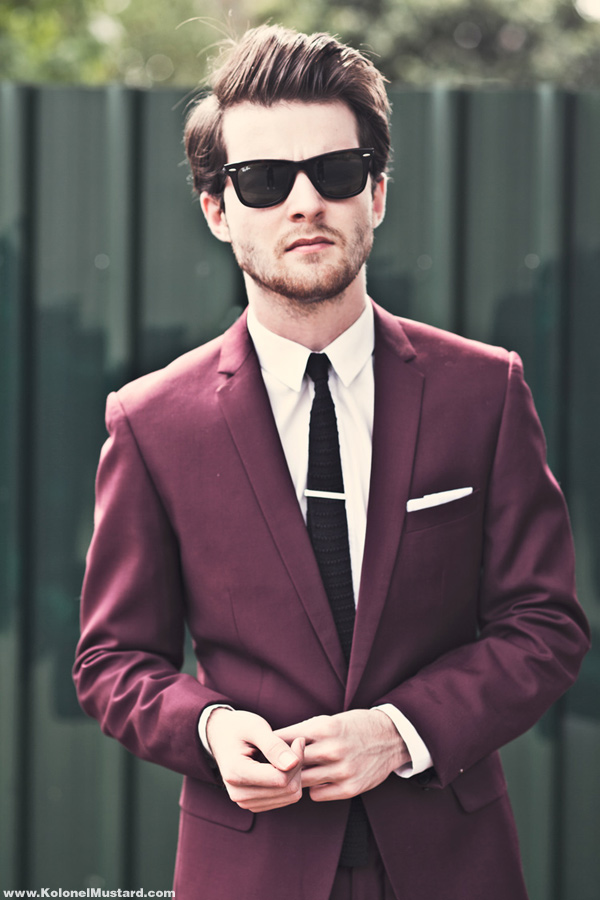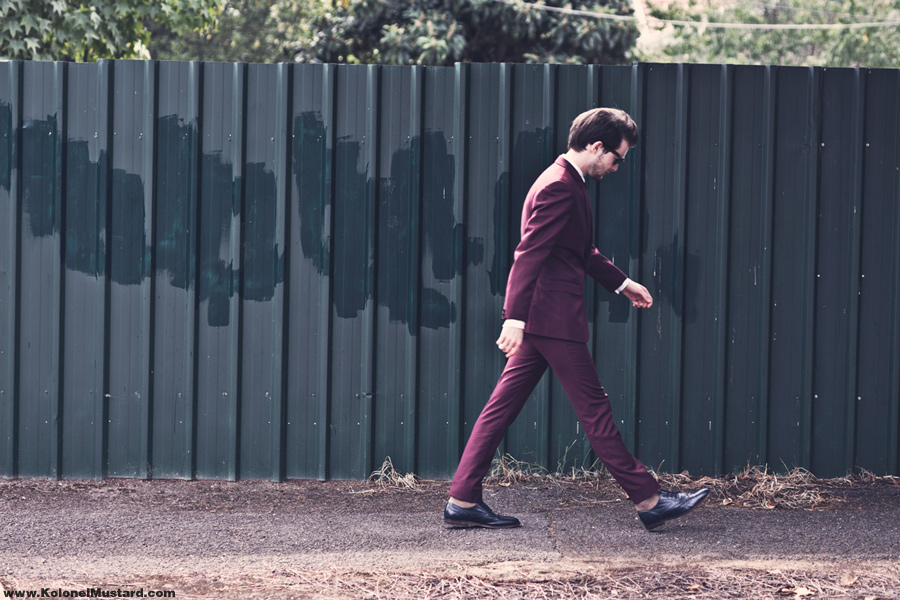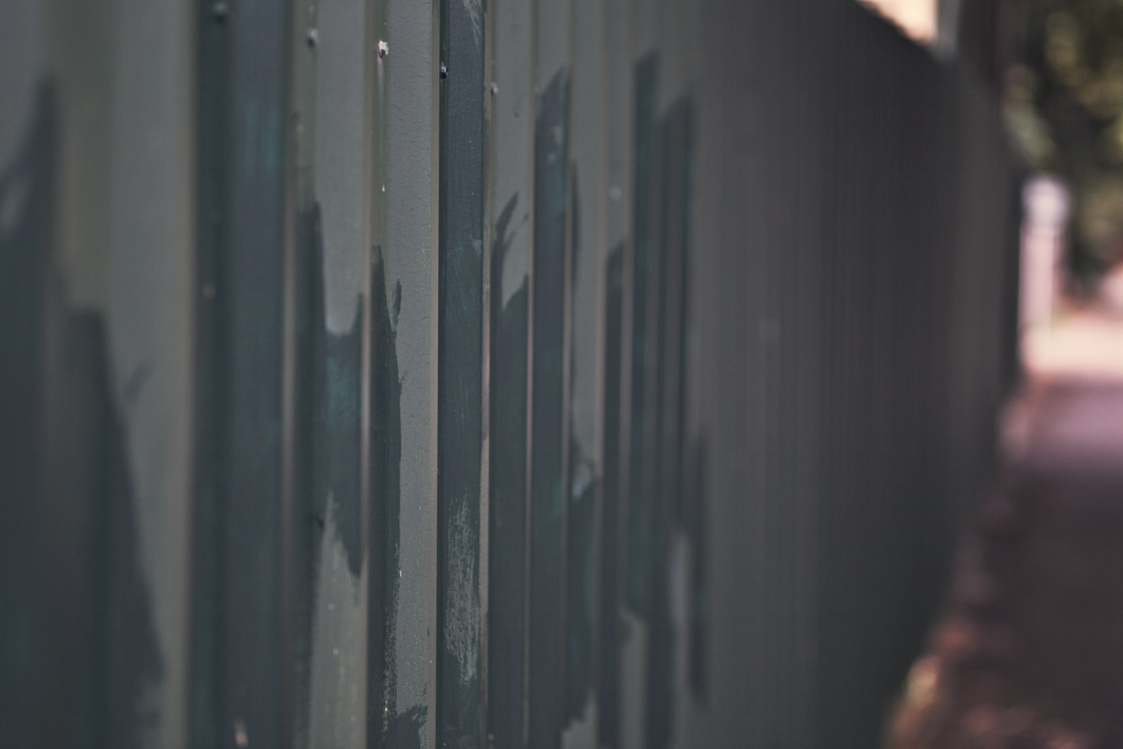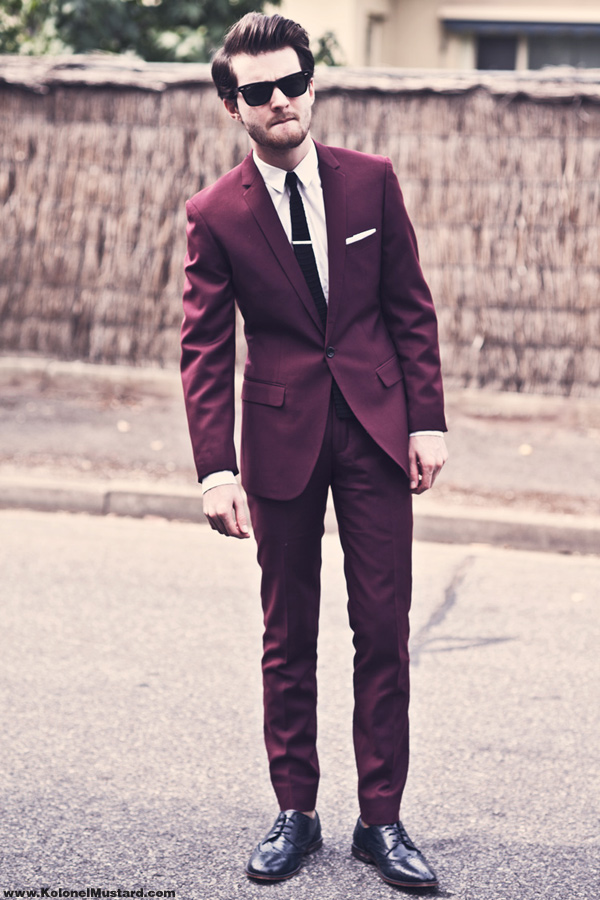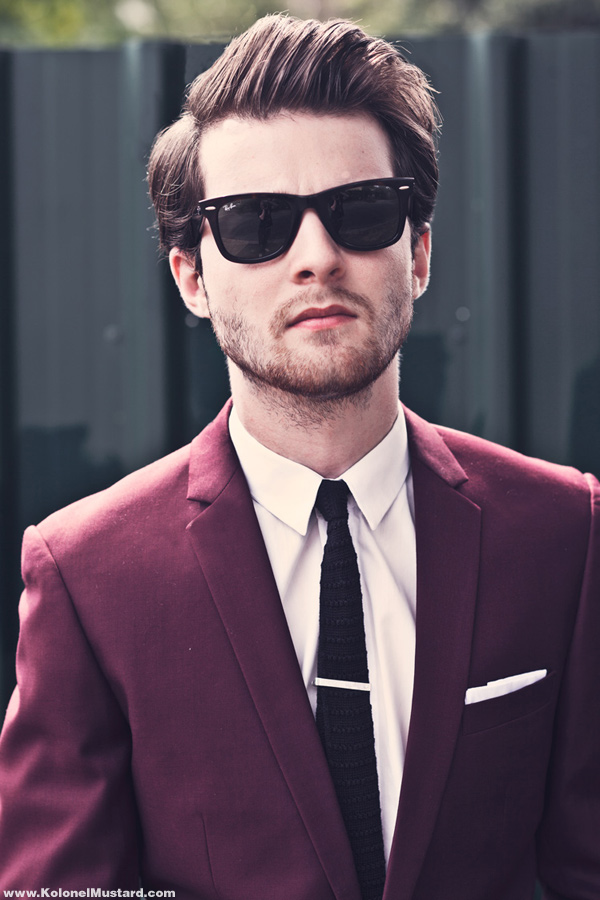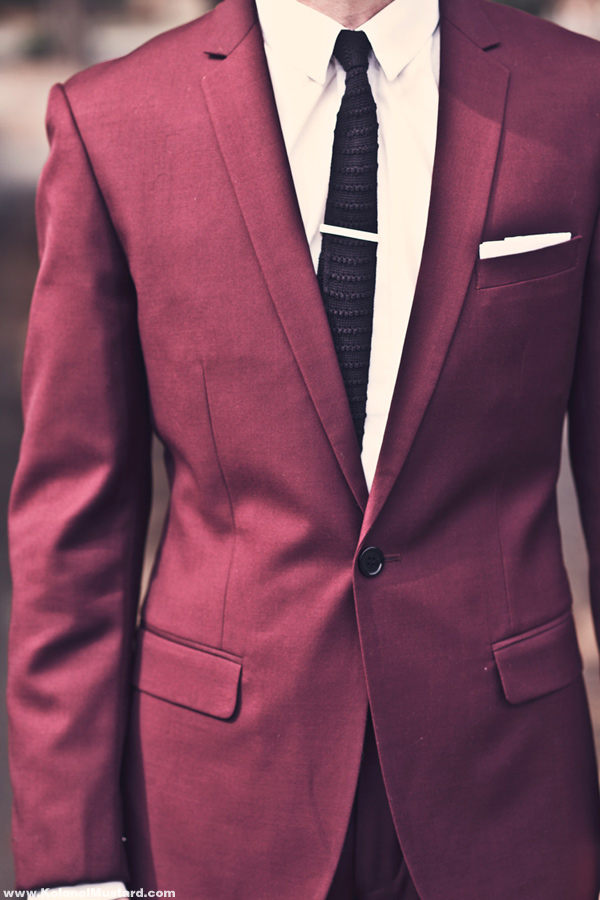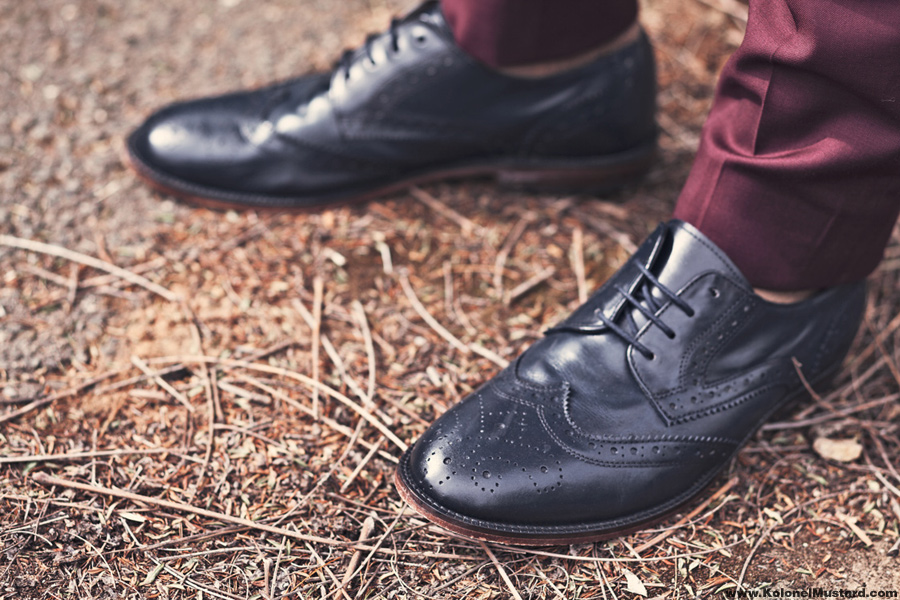 I saw these shoes here while they were on sale.
Being that they were a colour that in my opinion can be quite versatile (dark blues are always versatile) and I knew they would go well with this suit since the hues are very similar