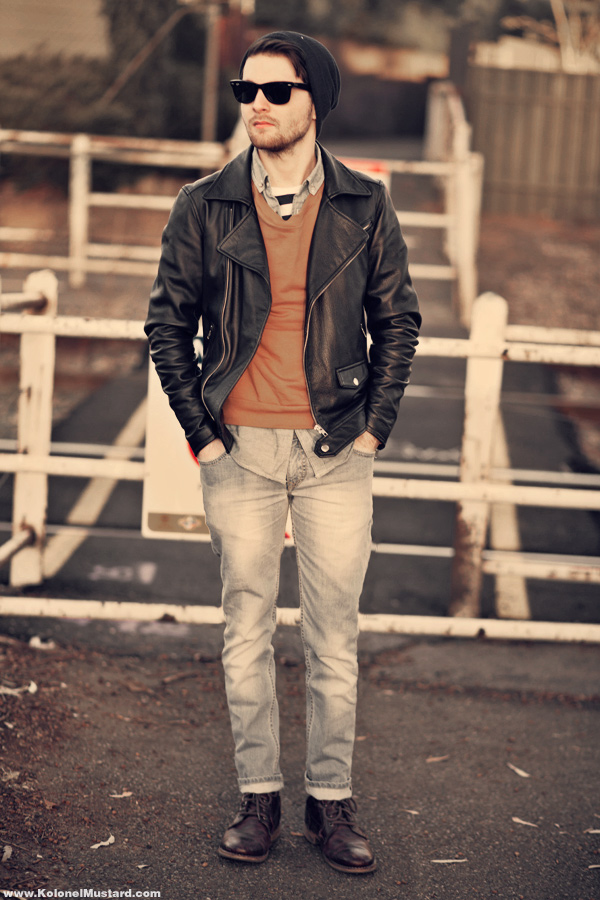 Light wash fun times!
I've never owned a pair of light wash jeans. I often will look at them in stores and think…Ben…you could never pull those off..you'll just end up looking like this guy 
When I was contacted by getwear.com to trial some of their wears…I thought id try and give something different a go
im always one for trying something different when it comes to clothing…because at the end of the day you don't really have anything to lose. So here is my second outfit post for getwear.com in which I had a lot of fun picking and choosing the items that would go with these awesome jeans.
In this post I'm wearing jeans by getwear.com, leather biker jacket by Jack London, camel jumper by American Apparel, button up by Topman, shirt by Topman, boots by Caterpillar.
(new video post about this look coming sooooooon)