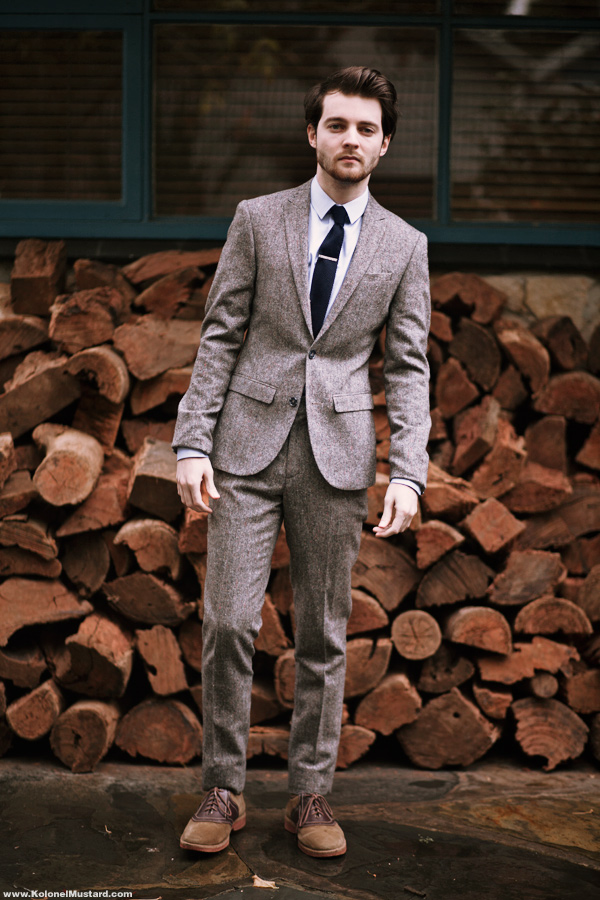 Testing 1..2…3
I would be lying if I didn't admit that one of my dreams is to own an amazing tweed suit. You watch any older movie and one of the things you notice is the amazing heavyweight suits you spot in films from the 50s 60s etc. Now…here in Australia..for the most part its warm, Adelaide has its winter season where it gets pretty cold..NOTHING like other parts of the world but it still does…so traditionally we don't really have any need for serious heavy weight suits.
So I'm looking and looking…I cant really find any that are that modern slim/skinny fit I love then I was looking on Asos and found this one here. PERFECT! I thought to myself…it was summer at the time so I waited until just recently to buy it.
Now…since I've just cited Asos.com as an example..there would be many MUCH better places to buy a really nice heavyweight suit..and if your more normal sized that I am…you would have much much more choice in the matter.
My one and only tip for wearing a suit like this…is texture…mix your suit with other heavyweight textures…ties especially.
Here I wore a tweed suit by Asos.com, blue Oxford shirt by Jack London, knitted tie by Ben Sherman and saddle shoes also by Asos