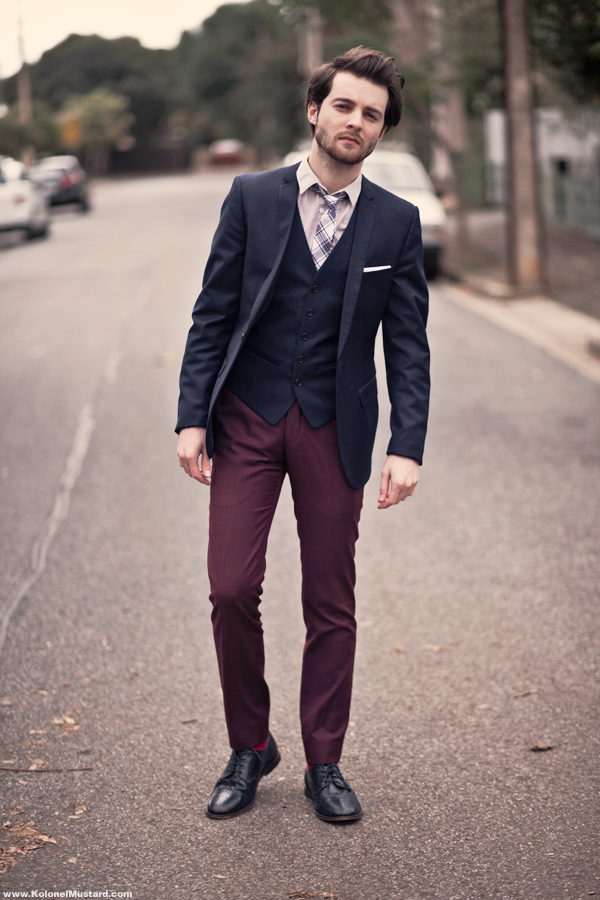 Combinations….
Breaking things up every now and then is a really favourite of mine. This is another example of me mixing and matching my different suits up (here I've shown the colour pallet for reference) and if your at all scared of knowing if something works or not…just do this…break the colours down and see if they look right! Most times your own instinct will be your guide and you can say yay or nay to anything you think might or might not work.
If you notice I also used a tie with a heavy pattern…now this COULD have been a slight risk since I'm wearing a gingham shirt…but you can get away with it if you pick the colours off the suit when choosing your tie.
Here I am wearing a navy suit jacket and waistcoat by Jack London, wine suit pants by Jack London, micro gingham shirt by Jack London, tie by Topman and navy brogues by Asos.