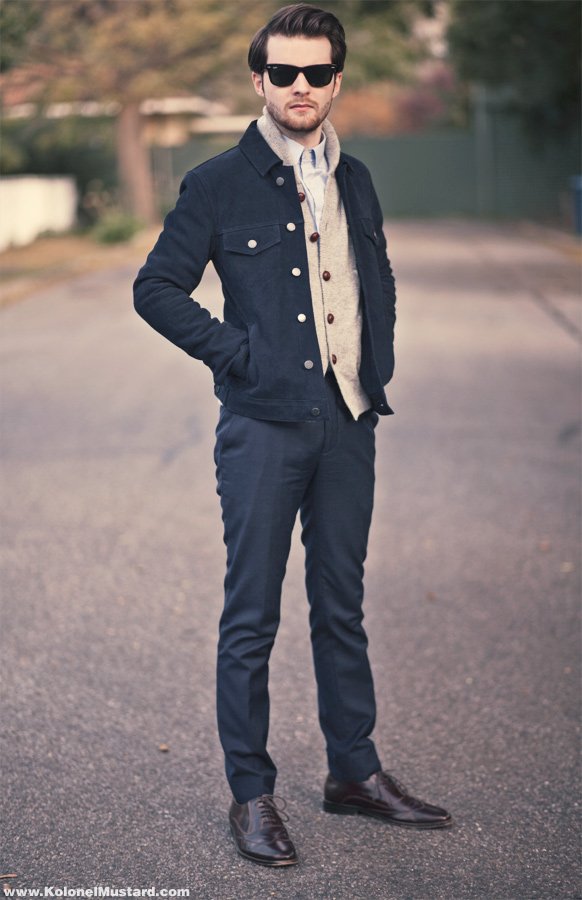 Part 1 of my collaboration with Australian brand Jack London….
Over the next few days I will be putting more posts up show casing how I styled and interpreted some of the items in their winter range.
I must admit that this jacket blew my mind when I tried it on in the store. Everything about it was perfect for me…the colour, fabric…the fit….pretty much all of it. I felt it had a slightly more 50′s feel to it too…which I very much liked, when it comes to colour you really (as a guy) can never go wrong with navy's or blues so this jacket, in its beautiful rich navy suede would be very easy for any guy to pull of with some simple additions such as jeans or a plain t-shirt.
I decided to push the "vintagey" feel slightly further with a knitted shawl collar cardigan.
Here I am wearing the Burlington suede jacket by Jack London, navy trace elements SKA slim suit pants by Jack London, Stella cardigan by Jack London..and the Rome MOD button up shirt also by Jack London
A huge special thanks to Jack London for supporting this post
Stay tuned for more posts to come!